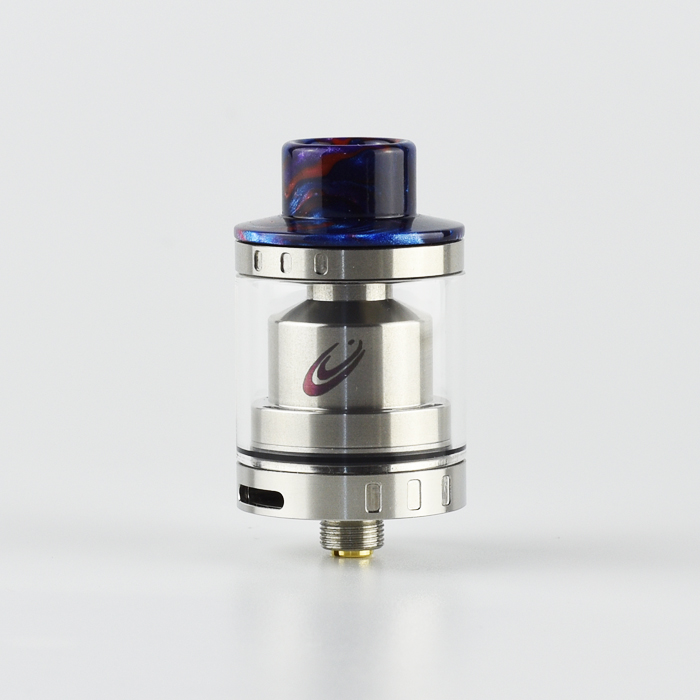 Jellyfish 304 Stainless Steel RTA 24mm Best Flavor(45w-60w)
Product Name:
Jellyfish RTA 24 Best Flavor(45w-60w) Silver w/Hat
Style
Resin Drip Tip
Brand: VAPJOY
Size:
43 (H) x 24 (D)
mm
Package Size:
76 x 76 x 36
mm
G.W.: 93g
Material:
SUS
304 Stainless Steel
Tank Capacity: 3.5ml
Designed and Manufactured by
VAPJOY
TM
DETAILS
Jellyfish RTA 24 is an innovative product designed and manufactured by VAPJOY. New RDA style deck on RTA system with U-Shape negative posts and T-Shape positive post. It's more convenient to built center coils. New ejuice absorbing system gives the best vaping taste. Jellyfish RTA 24 is an outstanding hardware from the RTA family.
Specifications:
- SUS304 Stainless steel solid built
- 3.5ml tank capacity
- Red engraving logo on the chamber
- RDA Style Deck on RTA System
- U-Shape Negative post
- T-shape postive post
- Gold-plated contact
- Peek Insulator
- Top filling design
- New ejuice absorbing system gives the best vaping taste(Jellyfish Cotton)
Packing List:
1 x Jellyfish RTA 24 Silver
1 x
Hat Style
Resin Drip Tip
1 x Replacement Glass
1 x T-shape screwdriver
1 x Accessaries pack
1 x Coil Cleaning Brush(SS)
2 X Vape band