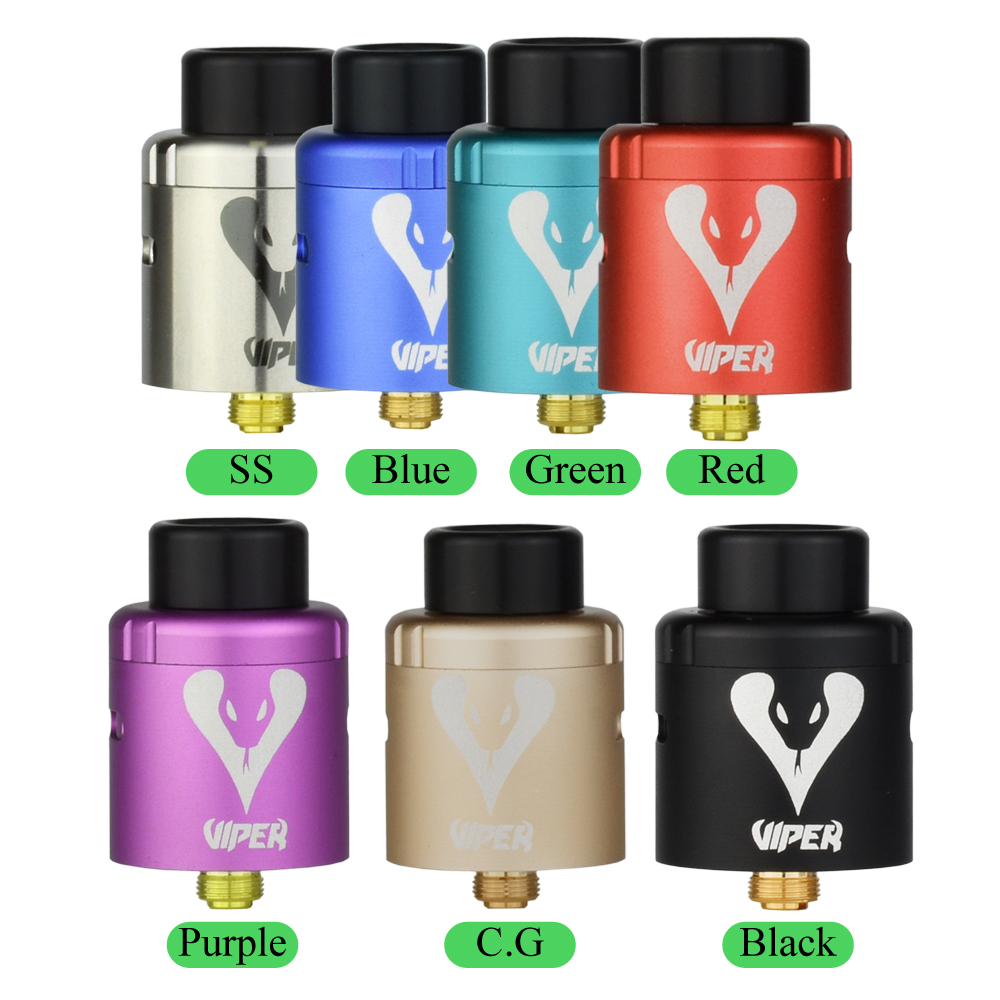 VAPJOY VIPER BF RDA - Bottom Feed
Product Name:
VAPJOY VIPER BF RDA -Bottom Feed
Brand: VAPJOY
Size:
38 (H) x 24 (D)
mm
Package Size: 125
x 62x 35
mm
N.G.: 30g
G.W.: 97g
Material:
Stainless Steel & Alum.
Designed and Manufactured by
VAPJOY
TM
DETAILS
VAPJOY VIPER BF RDA Features dual post design design to fit large builds and add additional post holes for smaller coils set up. VAPJOY VIPER BF RDA also comes with a squonk pin for Squonk mods. Meanwhile, VIPER BF RDA offers an beautiful Resin Goon Style Resin Drip Tip (Color by random).
Features:
Side Blade Style Adjust Airflow Control;
24mm in Diameter;
510 Thread;
Large coil builds available;
Dual post Style Deck with additional post holes for small coil set-up;
Golden contact pin with bottom feed pin;
Peek Insulator;
7mm ejuice well & large space;
Available in Stainless Steel, Black, Red, Green, Purple, Blue, Champange Gold.
Packing List:
1 x VIPER BF RDA
1 x Resin Drip Tip (Color by random)
1 x T-shape screwdriver
1 x L screwdriver
1 x Tool bag
2 x VAPJOY Bands